Report by Triangle and OXFAM Examines Impact of CSOs on IMF Conditional Loan Programmes
"From Stunt to Substance: An assessment of IMF engagement with civil society" outlines measures which will allow CSOs and the IMF to improve the content and outcomes of future bailouts.
BEIRUT –Triangle and OXFAM have published an assessment report of the International Monetary Fund's (IMF) engagement with civil society organisations (CSOs) during negotiations and implementation of loan agreements. The report, entitled "From Stunt To Substance: An Assessment of IMF Engagement with Civil Society," was commissioned by OXFAM in order to assess civil society's impact on IMF programmes in different restrictive or permissive contexts.
The report found that the IMF's engagement with CSOs is marred by an imbalance of power skewed towards the IMF, with little evidence of CSO engagement as having a tangible impact in shaping IMF programs. At the same time, the IMF has taken steps to involve CSOs in its missions, with the goal of more effectively representing the interests of everyday citizens. However, the report also found that concerns voiced by CSOs are related to those of national governments and the private sector, which have historically held significant influence during loan negotiations with the IMF.
"Without substantive reform of the way the IMF reaches out, engages, documents and follows up with civil society, loan programmes will continue to suffer from a lack of appropriate contextualisation and, indeed, success," said Sami Halabi, who led the research team on the project. "In response, civil society's voices need to be integrated into IMF loan packages through a meaningful, traceable and accountable engagement process."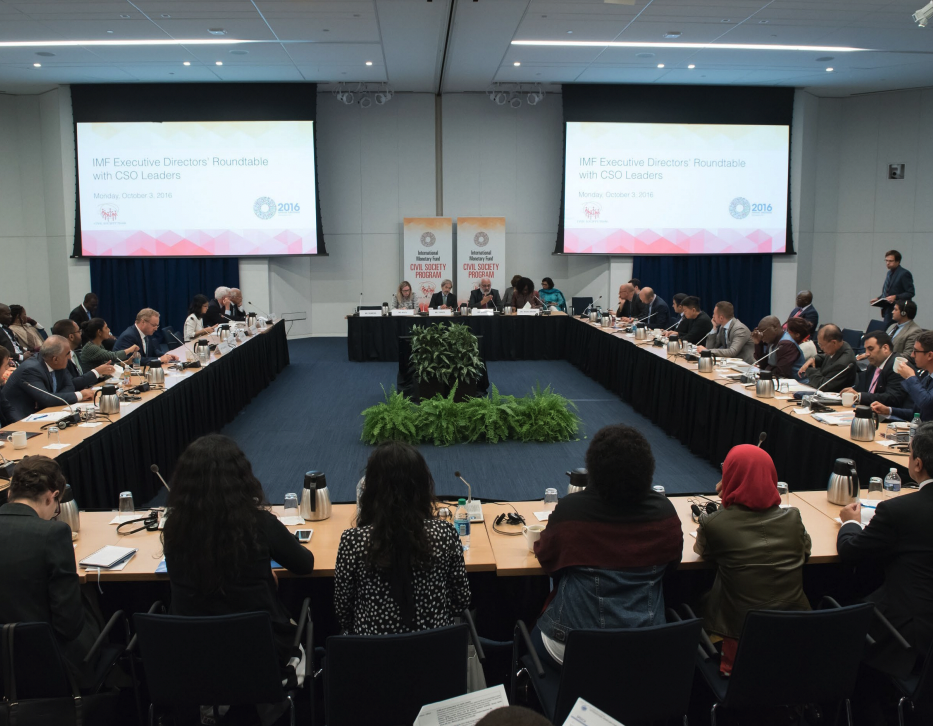 The report examines case studies from six countries (Argentina, Ecuador, Tunisia, Zambia, Pakistan, and Egypt) while receiving input from global experts and IMF staff at the country and headquarters levels. The report's recommendations include the development of a new IMF policy on engagement with civil society, which improves the meaningfulness and impact of engagement, and factoring in how restrictive or permissive civic space is during the engagement.
"To succeed, the IMF needs its programmes to be supported by the population who ultimately pay the price of bailouts," said Halabi. "Governments come and go, but IMF programmes have a lasting effect on the structure of global inequality, economic prosperity, and sustainability—so it's in everyone's interest to get them right by engaging in the most effective and meaningful manner possible."