TRIANGLE MANAGEMENT
Triangle aims to enrich our client's knowledge by tapping into the interests and expertise of our team to produce lasting results and positive impacts for the organisations and the communities we work with. Our team is multilingual, collaborative, and distributed over multiple countries and time zones.
We are always on the lookout for forward thinking individuals who can contribute to and further the ethos of the organisation. Whether in policy, research or media, Triangle believes that synergies across its three focus areas not only helps the organisation grow as a whole, but also develops and further enriches the professional and personal needs of its team of specialists and generalists.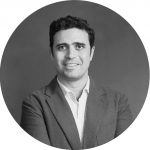 Sami Halabi
Sami Halabi is Triangle's Director of Policy, a researcher and media expert with extensive economic, qualitative and quantitative research training and expertise. At Triangle Sami manages the firm's operations and provides oversight and quality assurance to all projects. He has over a decade of experience leading evaluation and research projects across multiple geographies, specifically in West Asia and North Africa. Sami has lead projects for clients such as the European Union, the UAE Ministry of Foreign Affairs, UNDP, UNRWA, and UNICEF, WFP, UNESCWA, the ILO, ICRC, Save the Children, Oxfam, DRC and many others. Previous to Triangle, Sami had a long career in policy journalism with media outlets such as France24 and the Lebanese Broadcasting Corporation. Sami holds a Masters degree in Public Policy with Distinction from The University of Edinburgh.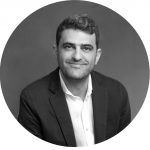 Nizar Ghanem
Nizar Ghanem is Triangle's Director of Research, with more than a decade of experience in qualitative and quantitative research, economic development, governance and training. Nizar's research portfolio includes designing and leading key research projects, needs assessments and baseline surveys for EU, USAID, NORAD, UNDP, UNICEF, ESCWA, and World Learning. Before founding his previous consultancy, Menapolis, Nizar was a Senior Analyst at the Lebanese Centre for Policy Studies. Nizar has also authored several reports and scholarly articles on a variety of topics related to governance and development in the West Asia region. Nizar holds a Bachelors in Business and Accounting from Notre Dame University, Lebanon and a Masters in International Relations and Economics from The School of Advanced International Studies at Johns Hopkins University, USA.
Specialists and Consultants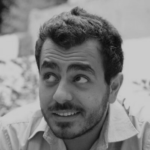 Adam Chamseddine
Adam Chamseddine is Triangle's Managing Editor with over 10 years of experience in Journalism and communications. Adam manages the editorial content at Triangle and oversees the implementation of editorial standards. Prior to joining Triangle, he worked as an investigative journalist exposing and uncovering corruption within the Lebanese political establishment. Adam has a background in written, broadcast and digital journalism at Al-Hayat and Assafir newspapers and has been a Senior correspondent for over 8 years at Lebanon-based Al-Jadeed TV. Adam has also been a contributor at London-based Middle East Eye and a freelancer with the Wall Street Journal. He also worked as a researcher in political studies at the Lebanese American University. He holds a bachelor's degree in political studies from the Lebanese American University.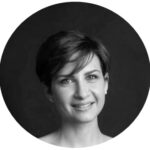 Wanda Grimaldi
Wanda Grimaldi is Triangle's Business Development Advisor, with a decade of experience in research, MEAL (monitoring, evaluation, accountability & learning) and grant management of humanitarian and development programmes. Wanda's portfolio includes designing and leading research, and comprehensive MEAL system for OXFAM NOVIB, PLAN UK, CARE USA, UNDP, UNODC, EU, and AICS across multiple geographies (Myanmar, Ethiopia, Sierra Leone, Afghanistan, Yemen, OPT, Jordan, Lebanon). Wanda holds a MSc in Logic with Distinction from Sapienza, University of Rome and a Master in in International Cooperation from ISPI (Istituto per gli Studi di Politica Internazionale)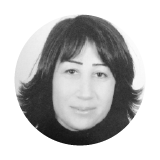 Aida Charif
Aida Charif is Triangle's administrator. Born and raised in Lebanon, Aida is a qualified teacher but moved into office management over a decade ago. Aida was the office manager for eight years at Arab Communications Consult, a Spanish-Lebanese company specialising in country investment reports with a focus on the Gulf Cooperation Council.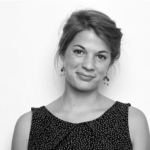 Viktorie Novakova
Viktorie Novakova is Triangle's Business Development Manager. Previously, she worked in the European Commission's humanitarian action directorate (DG ECHO), managing and monitoring the project cycles of humanitarian INGOs operating in Syria. Subsequently, she worked in the grants and partnerships domain in the humanitarian sector in Iraq, Syria and Lebanon, supporting local and international NGOs with developing their sectoral expertise and broadening donor portfolios. Viktorie has a Bachelor's in Middle Eastern studies from the University of West Bohemia and a Master's in International Security from SciencesPo.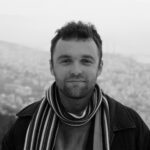 Jonathan Cole
Jonathan Cole is a Research Analyst with Triangle. He previously worked as Triangle's Intern contributing to research and data analysis, and writing articles for Badil. He holds a Scottish MA in Arabic and Politics from the University of Edinburgh.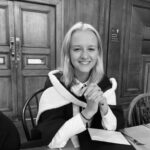 Leonora Monson
Leonora Monson is a Research Analyst with Triangle. She previously worked as Triangle's Intern contributing to research and data analysis, producing policy proposals, and writing articles for Badil. She holds a MSc in International History from The London School of Economics and Political Science and a Bachelors in History with First Class Honours from the University of Oxford.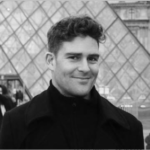 Alex Ray
Alex Ray is a Triangle Research Analyst with five years of research and communications experience in the development sector. At Triangle Alex conducts qualitative humanitarian research and analysis of political economy and social issues facing Lebanon. Prior to joining Triangle Alex was a communications officer with the UNDP in Timor-Leste and an independent communications and research consultant for development organisations in Jordan, Lebanon, and Syria. His writing has been published by Al Jazeera, The Middle East Eye, and Australian Financial Review among others. Alex holds an MA in Middle East and Central Asian Studies from the Australian National University.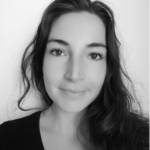 Shaya Laughlin
Shaya Laughlin is a Senior Research Analyst at Triangle, where she leads the data analysis for projects in Lebanon and Syria. Shaya is an experienced writer, whose journalism work has been published widely by NewsCorp Australia, as well as other outlets such as the New Humanitarian. Shaya holds a MA in History and International Relations with a focus on the Middle East from the University of Saint Joseph in Lebanon, alongside a Bachelor of Journalism from Bond University in Australia.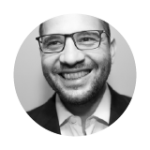 Karim Eid-Sabbagh
Karim Eid Sabbagh is a Triangle co-founder and an academic researcher who specialises on development studies, political economy and agrarian studies. Karim is also a researcher for the London School of Economics, where he administers the Leverhulme Network for Agrarian Change in the Middle East. He was previously a fellow at the Asfari Institute at the American University of Beirut and has published scholarly articles on hydrology, as well as urban planning and development in academic journals such as Disasters Journal, International Negotiations and Water Alternatives and others. Karim holds a Bachelor of Engineering in civil engineering and Environmental Engineering and a Master's Degree in Urban Planning and Policy from the American University of Beirut (AUB) in Lebanon, and a PhD in development studies from the School of Oriental and African Studies (SOAS) in London, UK.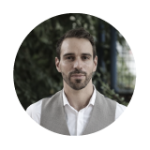 Siad Darwish
Dr Siad Darwish is an anthropologist and a gender and peacebuilding specialist with a focus on gender and inclusion, governance, and gender-related topics in conflict and post-conflict environments. He works as a Gender and Inclusion Consultant for the Center for Humanitarian Dialogue, as a Research Consultant for Asia Foundation, and as a Research Associate at the University of Melbourne. He has worked as a trainer of trainers and consultant with the Women's Peacemaker Program (WPP) and conducted a Gender Analysis of the Syrian Conflict for UN Women. Siad is a Senior Associate in Culture, Conflict, and the Environment with CDA Collaborative Learning, and he is a vetted consultant with UNDP's Global Policy Network Expert Roster (Conflict Prevention and Peacebuilding & Gender Equality and Empowerment of Women) and a vetted Senior Consultant with Search for Common Ground's Institutional Learning Roster. Siad holds a Master's in Anthropology of Development and Social Transformation from the University of Sussex, Falmer, U.K., and a PhD in Anthropology from Rutgers University, New Brunswick, NJ, USA.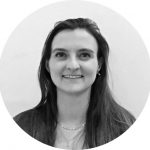 Stella Peisch
Stella Peisch is a researcher and monitoring and evaluation specialist with experience in qualitative data collection and analysis. Her main research focuses are post-conflict fragility, the legacy of war economies, and the interconnection between licit and illicit economies. Stella has extensive experience analysing livelihood programmes in the WANA region, focusing on the inclusion of vulnerable populations and on internal and international conflict trends and dynamics. Stella is a native English speaker and is fluent in both French and Italian, alongside being proficient in modern standard Arabic and experienced in Levantine dialect. Stella holds a Master's degree in International Development and Humanitarian Emergencies from the London School of Economics and Political Science in London and a Bachelor's degree in Government from Georgetown University in Washington, D.C.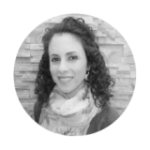 Olivia Dolores Gimeno Sassine
Dolores Gimeno Sassine is a protection expert with an extensive background in the development, implementation, evaluation, and coordination of Protection programming in emergency contexts, including in the sub-sectors of overall Protection, GBV/gender, Child Protection, Mental Health and Psychosocial Support (MHPSS), as well as conflict resolution and peacebuilding. She has managed comprehensive Protection program portfolios across several regions. Olivia greatly values and promotes the development of a collaborative capacity-building approach to build positive internal team dynamics as well as strengthen partnership and coordination between humanitarian actors. Olivia holds a Masters's in International Affairs from Columbia University's School of International and Public Affairs.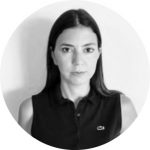 Gulnar Wakim
Gulnar Wakim is an evaluation, conflict resolution consultant, certified gender audit expert, and has more than 10 years of experience in evaluations, research, and team leading. Her areas of expertise are primarily on issues related to refugees, youth, gender, and women in the Middle East and North Africa. Gulnar has worked on projects related to Syrian, Kurdish, Iraqi and Palestinian refugees and has a deep understanding of specific regional challenges, institutional contexts, governmental institutions, and local authorities. She has led several successful evaluations and assessments, research projects, and training for local and international organisations such as UN Women, UN-Habitat, GIZ, Save the Children, World Vision International, Mercy Corps, and Oxfam. With her long track record of team leadership, Gulnar Wakim has excellent theoretical and practical expertise in project assessment and project cycle management. Moreover, Gulnar Wakim has over 16 years of experience as an academic lecturer and associate professor at both the Lebanese University and the American University of Paris. Gulnar holds a PhD in Sociology and Gender Studies from the Ecole des Hautes Etudes en Sciences Sociales in Paris. Additionally, she holds a master's degree in Sociology, Theatre, and Anthropology, and another in International and Non-Governmental Organizations.
Like What You Hear?
Triangle always seeks out highly motivated individuals who can bring their expertise, ambitions and creativity to our projects. Team members at Triangle are expected to be able to manage projects independently, and deliver exceptional results. In return, Triangle offers unusual autonomy and opportunities for growth, and we pride ourselves on being open to ideas, approaches and modes of operation of its staff.
If this sounds like the team you've been looking for, we would love to hear from you.