Third Party Evaluation of UNICEF's Support of Water Establishments - UNICEF
Background:
In Lebanon, Regional Water Establishments (WEs) play a crucial role in providing water services to approximately three million customers, preventing the reliance on costly and unsustainable water trucking, illegal tapping, and unsafe water practices. However, the WEs have faced severe challenges due to the country's ongoing financial crisis, including issues like electricity shortages, fuel shortages, currency depreciation, and deteriorating socioeconomic conditions.
The financial crisis has particularly affected the WEs, as their primary source of revenue comes from tariff collections. Decreased purchasing power has led to significant reductions in fee collections, and the devaluation of the local currency has further eroded their income. As a result, the viability of the WEs has been threatened, with two out of four establishments experiencing severe balance deficits.
Amidst these challenges, it's essential to recognize that women and girls face specific threats related to health, protection, and dignity when they lack access to safe sanitation and hygiene resources. This includes challenges related to menstrual hygiene, increased vulnerability to infections from unsafe water, and their often central role in providing water for households.
Triangle's Assessment:
Triangle conducted an assessment of UNICEF's support to Regional Water Establishments (WEs) in Lebanon during the UNICEF country program spanning from 2017 to 2022. The assessment aimed to provide insights into the relevance, effectiveness, coherence, sustainability, and gender considerations of UNICEF's support to the WEs in light of the ongoing financial crisis and other contextual factors.
Objectives:
The assessment had several key objectives:
To critically assess the relevance, effectiveness, coherence, and sustainability of UNICEF's support to the WEs during the 2017-2022 country program.
To identify challenges and successes in the support provided to the WEs and derive lessons learned.
To analyze how the current financial and contextual crisis affected UNICEF's engagement with the WEs.
To assess the design, implementation approach, and management arrangements that contributed to or hindered the achievement of desired results.
To provide recommendations based on identified successes and failures to inform UNICEF's future engagement with the WEs and municipalities.
Research Approach & Methodology:
Triangle employed a mixed-method approach to gather comprehensive data for the assessment. The methodology encompassed the following key components:
Theory of Change Reconstruction: To assess program success and improvement areas, Triangle reconstructed UNICEF's theory of change through interviews, document reviews, and discussions with program staff. This process aimed to examine initial assumptions, planned outcomes, and causal links.
Sector Risk Assessment: The evaluation team conducted a risk assessment of the Water, Sanitation, and Hygiene (WASH) sector to understand how the financial crisis and other hazards impacted WEs' engagement. This analysis identified vulnerabilities and risks faced by various stakeholders.
OECD-DAC Methodological Framework: Drawing from the theory of change and risk assessment findings, Triangle tailored lines of inquiry and questions to the OECD-DAC criteria areas, with a focus on sustainability and gender considerations.
Project:
Third Party Evaluation of UNICEF's Support of Water Establishments – UNICEF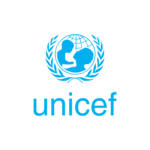 Duration:
August 2022 – December 2022 
Lebanon