Real-Time Monitoring and Mapping of Intra-Lebanese Tensions
Background:
Triangle, in collaboration with the United Nations Development Programme (UNDP), has been engaged in a significant real-time monitoring and mapping project aimed at assessing and understanding intra-Lebanese tensions. This project plays a crucial role in informing both national and local decision-makers about potential measures to prevent and mitigate community tensions in Lebanon. Furthermore, it provides valuable insights for more in-depth academic research themes.
Given the evolving dynamics within Lebanon, particularly since October 2019, Triangle has taken on the task of redefining the concept of 'social tensions' in the context of Lebanon. Traditional frameworks are no longer adequate to comprehend the multifaceted nature of these tensions. The project's innovation lies in its development of a "Typology of Tension" that categorizes and defines these new vectors of social tension.
Triangle's Assessment:
Evolution of Intra-Lebanese Tensions: The project began its assessment by noting the progressive evolution of intra-Lebanese tensions, particularly in the wake of significant socio-economic and political crises. The project relied on data from the UNDP-ARK Perception Surveys to establish a substantial increase in negative perceptions and relations among Lebanese citizens, with notable spikes from 2018 to 2020.
Drivers of Tensions: The analysis identified several key drivers of tensions, including the compounding effects of political instability, socio-economic crises, and the COVID-19 pandemic. These factors have severely impacted essential services such as health, education, and utilities, leading to rising unemployment, business closures, inflation, poverty, and increased inequalities.
Protests and Social Unrest: The protests that emerged in October 2019 played a pivotal role in sharpening intra-Lebanese tensions. Divisions over the goals of these protests contributed to growing societal discord. Economic hardships further fueled social unrest, with sporadic violent outbreaks and polarized rhetoric on social media exacerbating the situation. A notable increase in criminal activities and a diminished sense of communal safety further amplified tensions.
Changing Dynamics: While sectarian divisions, inequality, and long-standing conflicts have historically contributed to tensions, the analysis highlighted changing dynamics. These changes center around increased political differences and Lebanon's economic collapse as pivotal factors in intra-Lebanese tensions. Access to services and perceptions of service quality also emerged as significant contributors to social tensions.
Geographic Variability: Intra-Lebanese tensions were found to vary geographically, reflecting micro-level dynamics and causes. Different regions displayed varying degrees of tension, necessitating a nuanced approach to understanding and addressing these issues.
Urgent Need for Understanding: The rapidly deteriorating context, compounded by crises, poses a serious threat to Lebanon's stability, raising concerns about the potential for violence. Recognizing this, the project emphasizes the need for a deep understanding of these dynamics to make concrete recommendations for programming and policy at national and local levels.
Research Objectives: The project aims to inform decision-makers by monitoring and mapping intra-Lebanese dynamics. By analyzing trends at local and national levels, it seeks to provide insights into root causes, drivers, and the chain of events leading to tensions. The ultimate goal is to adapt programming, offer timely policy recommendations, and prioritize conflict prevention and mitigation.
Methodology: The evaluation process entails a comprehensive methodology that includes real-time reporting, categorization, mapping of tensions, and geographical analysis of trends and hotspots. This approach requires an agile system capable of providing timely reports on emerging tensions and a thorough triangulation of findings from multiple sources.
Capacity Requirements: The project demands a qualified entity with a blend of conflict analysis and social sciences research expertise, specific knowledge of the region, experience in conflict-sensitive zones, and a commitment to gender sensitivity, conflict prevention, and a "Do No Harm" approach.
Role of UNDP and Responsibilities: The UNDP will advise on diverse deliverables, clear training materials, follow up on field implementation, validate the monitoring and evaluation system, and review and clear deliverables and payments.
Project:
Real-Time Monitoring and Mapping of Intra-Lebanese Tensions for the United Nations Development Programme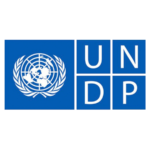 Duration:
December 2020 – December 2021
Lebanon