Global Study of IMF Engagement With Civil Society Organisations – Oxfam
Background:
Debate over the IMF's engagement with civil society organisations (CSOs) has gained renewed relevance as the institution scales up financial assistance in response to the COVID-19 pandemic. The virus has crippled the economies of low-income countries across the globe, driving many states to enter negotiations with the IMF for concessional lending arrangements and other forms of financial assistance.
Understandably, CSOs in target countries want to feature prominently in negotiating the terms of any IMF lending agreement, lest the programs' conditions impose still more socio-economic inequality in the name of macroeconomic recovery and loan repayment. In its advocacy against austerity and for the accountability of international financial institutions, Oxfam has commissioned this study to understand the meaningfulness and relevance of IMF engagement with CSOs in the countries it conducts conditional loan programs in.
Triangle is conducting analytic research that examines the IMF's past and current engagement with CSOs. The research explores the topic through six comparative case studies, drawn from the countries that have received IMF assistance since 2008, or continue to receive such assistance. The comparative case study analysis provides findings and recommendations based on common trends, while also accounting for different national contexts and political dynamics. 
Project:
Global Study of IMF Engagement With Civil Society Organisations – Oxfam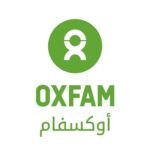 Duration:
Global