Global Evaluation of Sexual Violence
A global evaluation of the International Committee of the Red Cross's Sexual Violence strategy and field practices
Background:
In 2015, the Red Cross and Red Crescent Movement adopted a resolution to address Gender-Based Violence (GBV) and specifically Sexual Violence (SV) in armed conflicts and emergency situations. The International Committee of the Red Cross (ICRC) made institutional-wide efforts to integrate SV response mechanisms, including training, tool development, and advocacy, across various countries, such as CAR, Colombia, DRC, Mali, Somalia, and South Sudan. Assessments were conducted in Afghanistan, Egypt, Kenya, Lebanon, Mexico, Nepal, Nigeria, Papua New Guinea, Syria, and other regions affected by the Syrian conflict. The ICRC contracted Triangle to conduct a formative evaluation of their global work on SV, aiming to enhance their practices and processes in this area.
Triangle's Assessment:
Project Objectives: The project's primary objective was to conduct a formative evaluation of the ICRC's multidisciplinary efforts on Sexual Violence (SV) globally and provide insights to strengthen and improve ICRC's practices and processes in addressing this complex issue in the future.
Background Development: The ICRC's involvement in addressing SV evolved from the Women Facing War study in 2000, culminating in dedicated programs in Burundi, DRC, and Colombia by 2006. To meet new challenges, the ICRC initiated Planning for Results (PfR) instructions in 2014, emphasizing a proactive approach to SV response. A four-year plan (2013-2016) aimed to strengthen the response by focusing on victims' needs, prevention, Movement mobilization, and staff training.
Rationale: The evaluation aimed to assess the ICRC's efforts and impact in responding to SV and to identify ways to enhance its multidisciplinary approach. It sought to explore the relevance, effectiveness, and sustainability of ICRC's activities while drawing lessons for future engagements.
Objective: The primary objective of the evaluation was to improve and reinforce ICRC's future practices and processes concerning SV. It aimed to provide a comprehensive understanding of the extent to which ICRC's activities were multidisciplinary, covering both preventive measures and responsive actions.
Scope: The evaluation focused on three ICRC field delegations, with a specific emphasis on the period from 2014 to 2016, when efforts to address SV were intensified. It examined how these delegations approached SV in a multidisciplinary manner, considering the support from HQ, tools, and mechanisms used. Outcomes on the ground attributable to ICRC's multidisciplinary work were also assessed.
Methodology: A mixed-method approach, combining desk review, case studies, interviews, and field visits, was employed. Data collection methods included document review, interviews with ICRC field staff, partner organizations, and, in some cases, affected communities or victims. Interviews with victims were conducted sensitively, focusing on services received rather than personal experiences.
Accountability and Governance: The Deputy Director of Operations oversaw the evaluation, with support from the Sexual Violence Team and an Advisory Group. Fundamental Principles of the Red Cross and Red Crescent Movement, along with the "Do no harm" principle, guided the evaluation.
Evaluator Profile: The evaluation typically required a team of two evaluators, one with expertise in SV in conflict contexts and the other with experience in evaluating humanitarian programs in the field. Experience with international organizations, the Red Cross and Red Crescent Movement, and conducting evaluations in conflict-affected areas were highly valued, as were language skills in English, French, and Arabic.
Project:
Sexual Violence Field Evaluation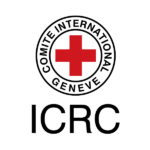 Location:

Service type:
Qualitative Research, Quantitative Research, Evaluation, Policy Advisory