Study on Gender-Related Barriers to Access Health Care Services in Tripoli Governmental Hospital (TGH) and its Catchment Area - AFD
Background:
Tripoli, the largest city in Northern Lebanon, has faced severe challenges due to Lebanon's economic crisis since 2019 and the COVID-19 pandemic in 2020. These difficulties have been exacerbated by recurrent violent clashes in the region since 2020. Tripoli is also home to over 130,000 Syrian refugees and long-term Palestinian refugees, both struggling to access income opportunities and essential services like healthcare. Indicators, including COVID-19 rates, reveal inadequate utilization of essential healthcare services in Tripoli and the North Governorate, especially among vulnerable populations.
The International Committee of the Red Cross (ICRC) began supporting Tripoli Governmental Hospital (TGH) in late 2020, formalizing the partnership in February 2021. This partnership aimed to enhance TGH's capacity and aligns with the ICRC Health Strategy 2020-2023, focusing on marginalized groups' healthcare access.
The Agence Française de Développement (AFD) expressed interest in collaborating with the ICRC to strengthen Lebanon's public hospital system and address the health needs of vulnerable populations.
Triangle's Assessment:
Objective: Triangle's assessment aimed to establish a comprehensive baseline analysis of gender-related barriers to healthcare access for all genders in the catchment area of Tripoli Governmental Hospital (TGH) and within the hospital itself.
Informing Interventions: This baseline analysis was crucial to inform ICRC and AFD interventions from 2022 to 2025, enabling them to address gender-related barriers effectively.
Building on ICRC's Efforts: Triangle built upon ICRC's data collection efforts initiated in February 2021, offering a deeper and more nuanced analysis of gender-related challenges.
Reducing Gender Inequalities: One of the primary objectives was to contribute to the reduction of gender inequalities within the healthcare system, aligning with ICRC and AFD's goals.
Primary Focus: The assessment primarily focused on identifying gender-based barriers to accessing primary, emergency, and secondary healthcare services for individuals of all genders in TGH's catchment area.
Internal Governance and Policies: Additionally, it evaluated TGH's internal governance structures and organizational policies to understand their impact on gender equity in patient care and human resources management.
Infrastructure and Financing: The assessment also scrutinized the influence of infrastructure, personnel, and financing on gender equity in patient care, healthcare access, and the hospital's workforce.
Actionable Recommendations: The final report delivered concrete and actionable recommendations to ICRC and AFD on addressing identified barriers and constraints.
Alignment with Objectives: These recommendations were tailored to align with ICRC and AFD's objectives, encompassing planning interventions, gender disparities analysis, policy changes, and infrastructure enhancements.
Gender Action Plan (GAP): In collaboration with AFD, ICRC, and TGH, Triangle developed a Gender Action Plan (GAP) to promote gender equality and equitable healthcare access within the project framework.
Comprehensive GAP: The GAP encompassed specific activities, budgets, responsibilities, indicators, resources, and monitoring and evaluation measures, aiming for a holistic approach to address gender disparities and barriers to healthcare access.
Project:
Study on Gender-Related Barriers to Access Health Care Services in Tripoli Governmental Hospital (TGH) and its Catchment Area – AFD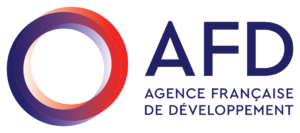 Duration:
Lebanon