Gender Analysis of the Syrian Conflict – UN Women
Background:
In the midst of the Syrian conflict, women, both inside and outside the country, have borne a disproportionate burden, facing heightened risks of sexual and gender-based violence. The protracted conflict has exacerbated gender inequalities, disproportionately affecting women and girls. This situation is further exacerbated by increasing societal violence and the erosion of the rule of law, resulting in heightened violence against women.
Moreover, UN data indicates that economic hardships and security threats stemming from the conflict have contributed to the alarming practice of child marriage as a perceived safety measure for girls. Child marriage represents a grave violation of human rights, preventing girls from realizing their full potential and often leading to early school dropouts and exclusion from the labor market. Various forms of violence, including child marriage, continue to permeate the daily lives of Syrian women and girls, whether they reside within or outside Syria. Displacement further exacerbates these challenges, compounding structural and cultural discrimination.
Triangle's Assessment:
Analytical Framework Development: A unique analytical framework was developed, customized for the Syrian context, drawing upon existing gender conflict analysis tools. This framework guided the entire research process, ensuring a comprehensive examination of gender dynamics in the Syrian conflict.
Desk Review and Literature Analysis: An extensive desk review of available literature in both Arabic and English was undertaken, focusing on the Syrian context from a gender equality and women's rights perspective. This literature analysis provided valuable insights into the evolving gender dynamics throughout the conflict.
Mixed Methods Approach: A mixed methods approach to the analysis was proposed, incorporating innovative techniques such as social media analysis where applicable. This multifaceted approach aimed to gather comprehensive information on the status of gender equality dynamics within Syria.
Gender Analysis of the Syrian Conflict: A comprehensive gender analysis of the Syrian conflict was conducted, including an assessment of the status of women before and during the conflict. Gender norms, women's agency, and gender discrimination were examined in relation to broader conflict and fragility dynamics, considering regional variations.
Identified Trends and Patterns: Trends and patterns in gender equality dynamics specific to the Syrian crisis were identified and analyzed, highlighting variations across different geographic areas within the country. This nuanced understanding informed targeted interventions.
Thematic Briefing Series: A series of thematic briefings based on research analysis were created, disaggregated by geographic location. These briefings provided in-depth insights into key findings, facilitating targeted action and advocacy.
Project:
Gender Analysis of the Syrian Conflict – UN Women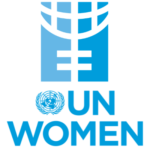 Duration:
December 2021 – February 2022
Iraq