Final Evaluation of SAWA Project in Iraq - Mercy Corps
Background:
The Sawa program, implemented by Mercy Corps Iraq, concluded on August 31, 2022, after running from September 1, 2020. This program was designed to address the multifaceted challenges faced by Iraq's Basra governorate, including crises related to water, electricity, and unemployment. Mercy Corps, an established global humanitarian organization with extensive experience in conflict management and peacebuilding, undertook this initiative to enhance social cohesion and strengthen relationships between government and communities. The program aimed to empower youth leaders and government actors, fostering collaboration between these groups to promote stability in a region marked by significant challenges. By equipping government decision-makers and constituents, including marginalized segments like women and youth, the program sought to mitigate social tensions, enhance governance, and improve state-citizen interactions. The evaluation of the program was conducted to assess its impact, identify factors influencing its performance, evaluate the sustainability of results, and derive lessons to inform future initiatives, both in Iraq and in other contexts.
Triangle's Assessment:
Triangle's assessment of the completed Mercy Corps Sawa program acknowledges its pivotal role in addressing the complex challenges faced in Basra. The project's objectives and strategies closely aligned with Mercy Corps' longstanding commitment to conflict management and peacebuilding in Iraq. The following key aspects were observed in the assessment:
Comprehensive Evaluation: Mercy Corps' commitment to a mixed-methods evaluation, blending quantitative and qualitative data collection and analysis, underlines its dedication to conducting a thorough assessment. This approach facilitated a nuanced understanding of program effectiveness and its impact on government-community collaboration, youth empowerment, and social cohesion.
Outcome-Oriented Metrics: The evaluation's focus on specific questions, such as the effect on government actors' responsiveness and the capacity and interest of youth leaders in advocating for policy changes, underscores the importance of assessing program outcomes within the local context. Additionally, the consideration of gender, protection, and disability issues reflects a commitment to inclusivity and ensuring that the evaluation examined the most critical dimensions of program impact.
Acknowledgment of Partnership and Sustainability: The assessment recognizes the value of Mercy Corps' collaboration with local partners, particularly Al-Firdaws, in strengthening interventions and contributing to their sustainability. The evaluation is expected to provide insights into the effectiveness of this partnership and its impact on the capacity of local organizations.
Project:
Final Evaluation of SAWA Project in Iraq – Mercy Corps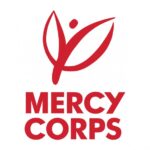 Duration:
Iraq