Evaluation of the Arab Development Portal
Background:
The Arab Development Portal (ADP) stands as a critical initiative in the Arab region, launched by the United Nations Development Programme (UNDP) to address the challenges of accessing timely and reliable data for sustainable development. This region has long grappled with fragmented, outdated, and unreliable data sources, hindering evidence-based policymaking and development efforts. In response, the ADP was introduced as an interactive web portal aimed at promoting high-quality knowledge and advancing data-driven analysis and debates in the Arab region. With its bilingual data warehouse and knowledge platform, the ADP seeks to cater to diverse stakeholders, including decision-makers in the public and private sectors, academia, media, and civil society. Leveraging big data technology, the ADP has undergone significant enhancements to facilitate data search, visualization, and analysis. It has also expanded its thematic coverage to include the Sustainable Development Goals (SDGs) and is poised to introduce a dedicated "Youth" section. However, to ensure the ADP's effectiveness, UNDP has engaged Triangle to conduct a comprehensive evaluation, drawing on both quantitative and qualitative data to offer recommendations for further enhancing the portal's content, functionality, and user engagement.
Triangle's Assessment:
Methodological Framework: Triangle devised a comprehensive research approach based on international software quality standards, specifically ISO/IEC 9126. This framework allowed us to assess various characteristics and sub-characteristics of the ADP, aligning them with survey questions to gauge user perceptions and priorities effectively.
Customer Engagement Maturity Model: In addition to ISO/IEC 9126, we employed the Customer Engagement Maturity Model, a valuable tool for understanding the ADP's user engagement levels. This approach enabled us to evaluate how well the organization engages with its target users and develop strategies for improved user adoption and technology utilization.
Cohort Classification: To capture the diverse range of ADP users, we carefully classified respondents into different cohorts, including students, academics/researchers, journalists, entrepreneurs, and civil society workers. This approach allowed for targeted insights into specific user groups.
Gender Sensitivity: Our research placed a strong emphasis on gender sensitivity, examining real and perceived differences between male and female users and prospective users. We also considered the gender of surveyors to ensure a balanced and inclusive approach.
Quantitative Data Collection: We conducted quantitative data collection through an online survey, applying an iterative survey dissemination plan. This approach ensured a robust dataset while maintaining flexibility for adjustments based on response rates.
Data Analysis: Using SPSS 25.0, our team processed the quantitative data, generating cross-tabulations of socio-demographic information to form the basis for comparisons and visual data representations. The analysis unfolded in two rounds to provide nuanced insights.
Preliminary Findings Presentation: Our research included a preliminary findings presentation to engage UNDP and partners, presenting emerging results, identifying further areas of inquiry, and discussing potential recommendations and report formats.
Gender-Sensitive Recommendations: We anticipated a particular focus on youth cohorts and aimed to facilitate ADP adoption among this group. Additionally, our survey findings and recommendations considered gender-specific perspectives to ensure inclusivity.
Sampling Strategy: Our research adopted a purposive non-random stratified sampling strategy to ensure representation across cohorts, gender, and geographic locations. Snowball sampling was also employed to capture strata not adequately covered by database sampling.
Training and Quality Assurance: We conducted thorough training for the data collection team, focusing on research methods, technology utilization, the Do-no-Harm approach, and methods to enhance response rates. Quality assurance measures were integrated at every stage of the research process.
Inception Interviews and Literature Review: To provide a robust basis for evidence, we conducted inception interviews and an ongoing literature review. These activities helped refine research questions, survey methodologies, and the overall research approach.
Inception Report & Research Protocol: Triangle submitted an inception report in the form of a Research Protocol, which detailed the research activities, sampling frames, question matrices, methodologies, and criteria for cohort selection and geographic focus. This Protocol served as the guiding document for the research.
Website Evaluation Survey: Based on literature review and inception interviews, we developed a Website Evaluation Survey (WES) targeting specific cohorts. The WES incorporated ethical considerations, gender sensitivity, and risk mitigation strategies. The survey was subjected to pilot testing for refinement.
Kick-off Meeting: A kick-off meeting was conducted with UNDP and other relevant stakeholders to clarify project elements, refine research outcomes, and establish criteria, sampling frames, survey deployment schedules, and other methodological and logistical considerations. Triangle and UNDP assigned focal points for project management.
Literature Review Continuity: Our research ensured that the literature review remained continuous and adaptive, contributing to survey development and data analysis throughout the project.
Project:
Quantitative User Survey and Organisation Assessment Tool
Client
United Nations Development Programme (UNDP)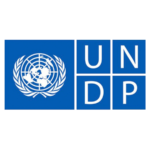 Location: