Design, Development and Delivery of a Training Programme on Regulatory Reform in Egypt
An interactive, participant based five-day training programme intended to support the government of Egypt's efforts towards regulatory reform.
The political and economic developments of the last decade in Egypt saw the beginning of a new era of political and regulatory reforms. The authorities have embarked on IMF economic reform programme in 2010 to raise growth, create jobs and contain fiscal deficits. Reforming the regulatory framework, strengthening governance and transparency of state-owned enterprises and fighting corruption are on Egyptian government's top priorities. For these efforts to become successful, Egypt is working towards a better regulation/ policy making process that can integrate the principles of proportionality, accountability, consistency, and transparency.
Within this context, the Economic Governance and Planning Section at UNESCWA/EDID has undertaken a series of initiatives addressing the topic of "Economic Governance and National Development Planning in the Arab Region." These efforts are intended to bolster and support the government of Egypt in their efforts towards integrated national development planning and the achievements of Sustainable Development Goals (SDGs).
In order to assist their efforts, Triangle was commissioned to design, develop, and deliver a five-day training programme on regulatory reform in Egypt with the support of the Egyptian Ministry of Investment and International Cooperation and the Economic Governance and Planning Section at UNESCWA/EDID.
For this project, Triangle's specialized team of experts created an interactive, participant based training programme which is lifted the capacity, and strengthened the understanding, of 30 Egyptian senior level technical staff from several line ministries and governmental departments.
Project
Design, Development and Delivery of a Training Programme on Regulatory Reform in Egypt
Location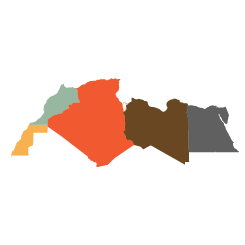 Service Type
Training, Policy Advisory