Provision of Data on The Status of Women and Girls in Lebanon – UN Women
Background

The European Union (EU) Delegation to Lebanon partnered with UN Women to
develop a sector-specific gender analysis (SSGA).  The revision of the EU's Gender Action Plan in Lebanon comes at a time of multiple overlapping crises – economic, political, public health, and the aftermath of the Beirut port explosion – that disproportionately impact women and girls. The growing insecurity in Lebanon because of the ongoing crises presents an acute threat to the pursuit of a more gender-equal society.
Triangle's Analysis
Triangle's data collection efforts centered around three key sectors within the GAP III framework:
Freedom from Gender-Based Violence (GBV): Assessing progress and challenges in ensuring women's freedom from all forms of GBV.
Economic and Social Rights and Women's Empowerment: Analyzing the advancement of economic and social rights and empowerment of women.
Women's Leadership and Participation in Politics and Public Life: Evaluating the levels of women's leadership and participation in political and public spheres.
A significant emphasis was placed on conducting intersectional analysis, which involved examining the experiences of women and gender minorities in Lebanon. This analysis considered various intersecting factors, including differences in (Age;  Socio-economic background; Ability; Nationality; Legal status; Sexual orientation; Gender identity and expression).
The goal was to provide a comprehensive understanding of how these diverse factors intersected with gender-related issues, impacting the lives of women and gender minorities in Lebanon. This approach allowed for a nuanced assessment of the challenges and opportunities within each sector while considering the multifaceted nature of individuals' experiences.
Project:
Provision of Data on The Status of Women and Girls in Lebanon – UN Women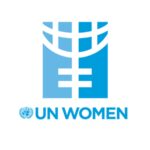 Duration:
Lebanon